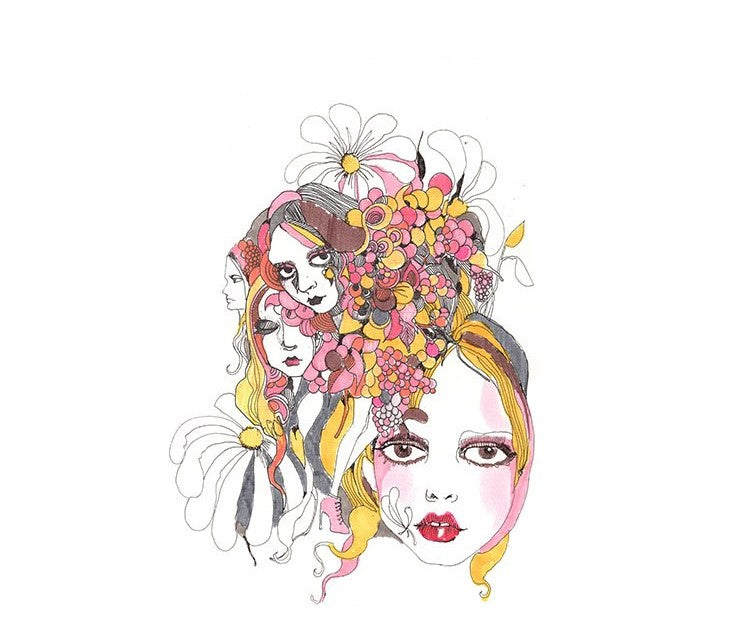 ABOUT MR.BORA AKSU
Britain designer Bora Aksu received his first acclaim when he graduated from Central St Martin's MA in 2002. Hailed as 'one of the top five shows' by The Daily Telegraph, The Guardian and The Independent. The brand gains the favor of women and fashion practitioners around the world. Oscar-winning actress Mario Cotillard, supermodel Coco Rocha and actress Elle Fanning are all loyalty fans of BORA AKSU.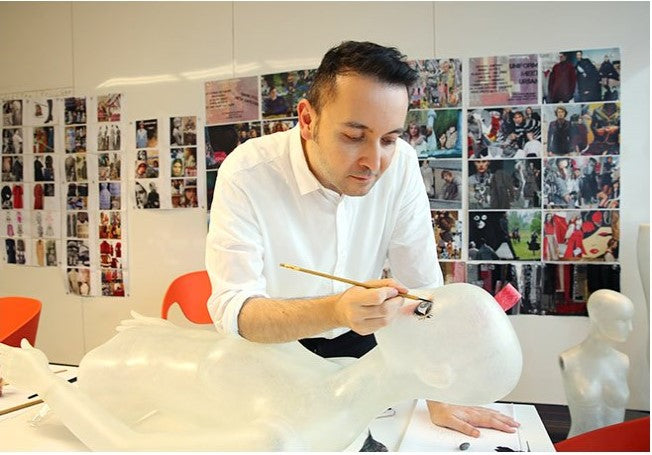 Through his career he has developed a very distinct signature. Romantic but always with a darker twist his demi-couture pieces are full of elegance, intrigue and seduction. Hand-crafted, layering and texture contrast, muted colour and volume forms the key DNA of BORA AKSU. His style is romantic, young, modern feminine and fresh.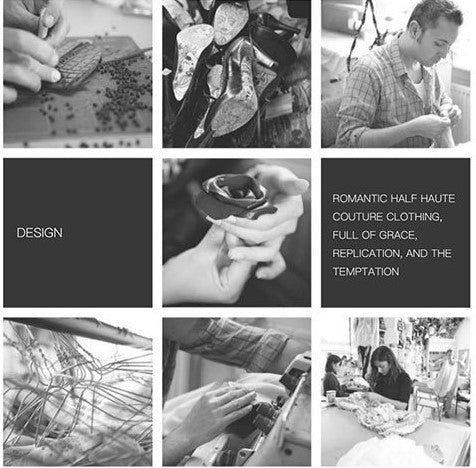 In 2003, a resounding success his debut was named 'one of the top five shows' by The Guardian and subsequently led Aksu to receive the New Generation Award placing him on the official London Fashion Week schedule the very next season. In total four consecutive New Generation Awards were given to Bora who remains on the official London Fashion Week schedule.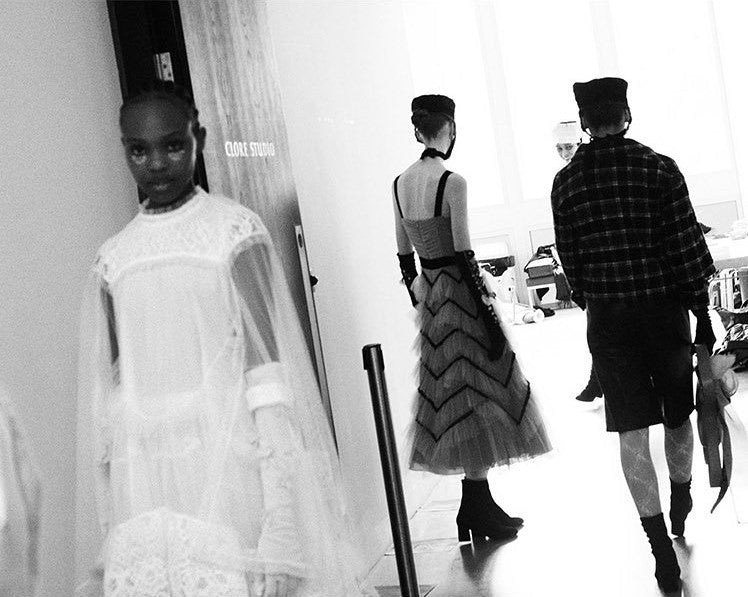 BORA AKSU Review 2021AW LONDON FASHION WEEK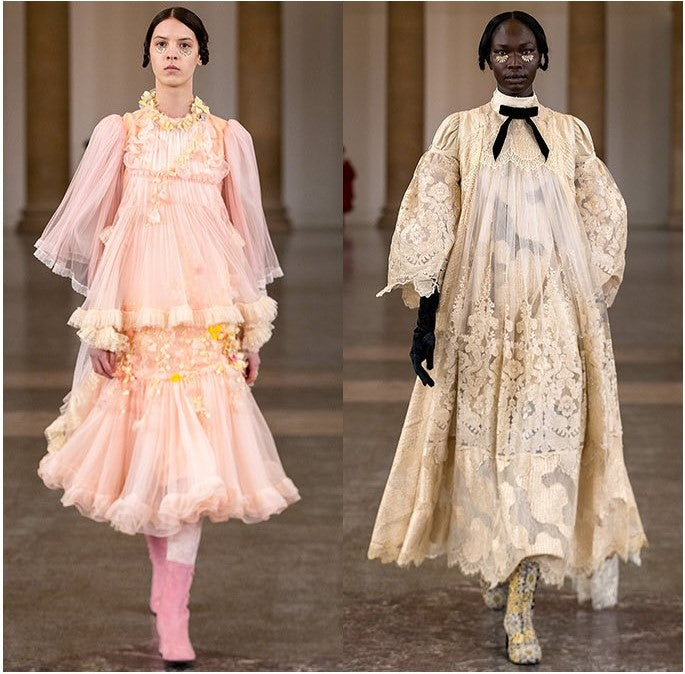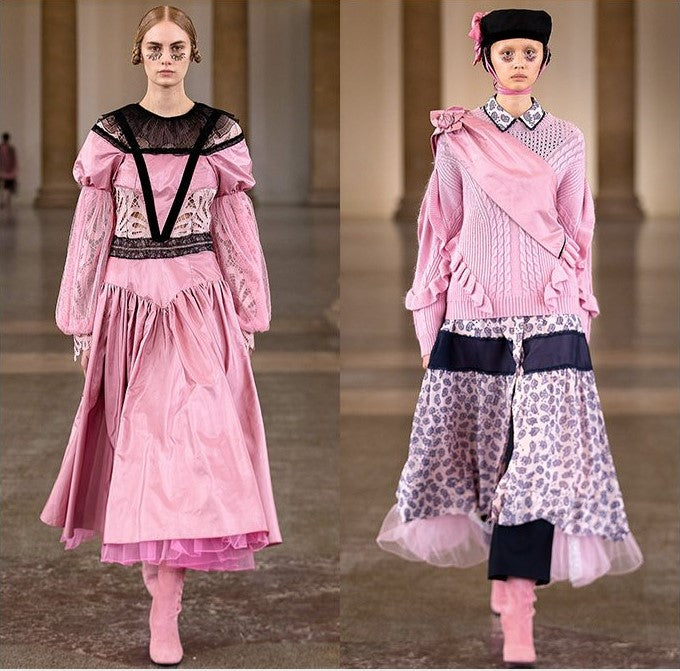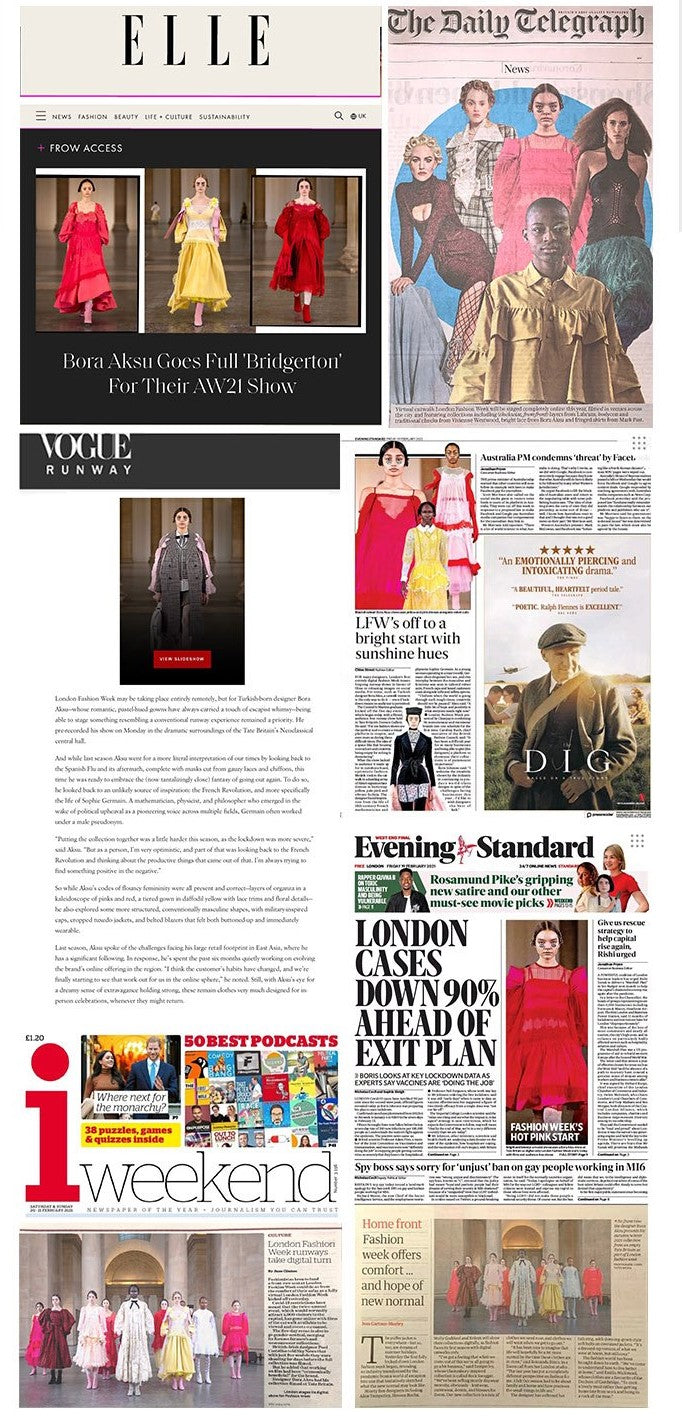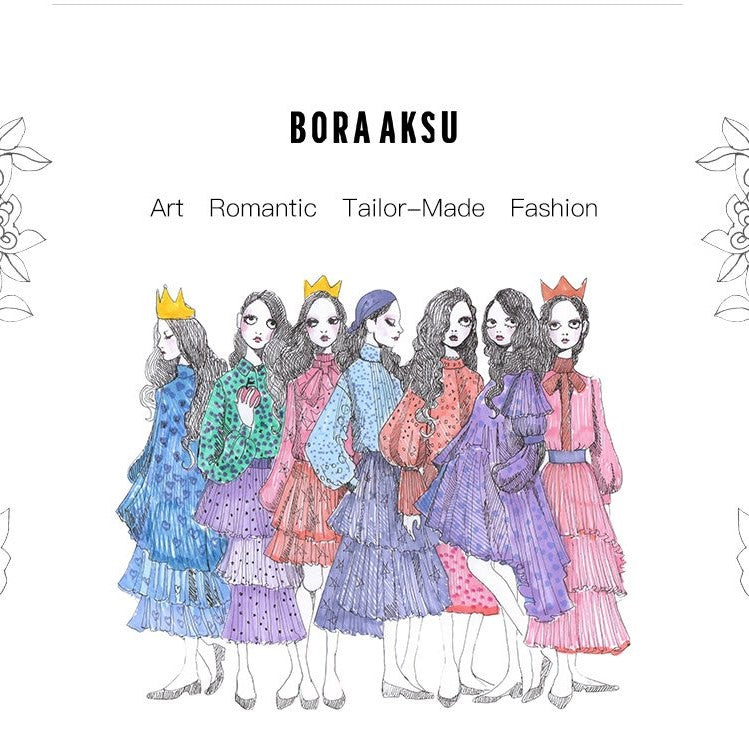 BORA AKSU is currently more than 50 stores have been set up in high-end shopping malls in cities such as Singapore, Seoul, Hong Kong, Macau, Shanghai, Shenzhen, and Beijing. Its sophisticated tailoring and elegant romantic design have gained a lot of loyalty fans.